The Venue
Entertaining the Mile High City with rodeos, concerts, circuses and more for over 70 years.
Boasting 10,000 seats, the Denver Coliseum hosts an extraordinary variety of events every year. Home to the National Western Stock Show since 1952, the Coliseum has also seen world-class concerts, ice skating events, truck and auto shows, CHSAA state volleyball, basketball and cheerleading tournaments, high school and college graduations, boxing, wrestling, Arenacross competitions and the largest gem, fossil and mineral show in the United States!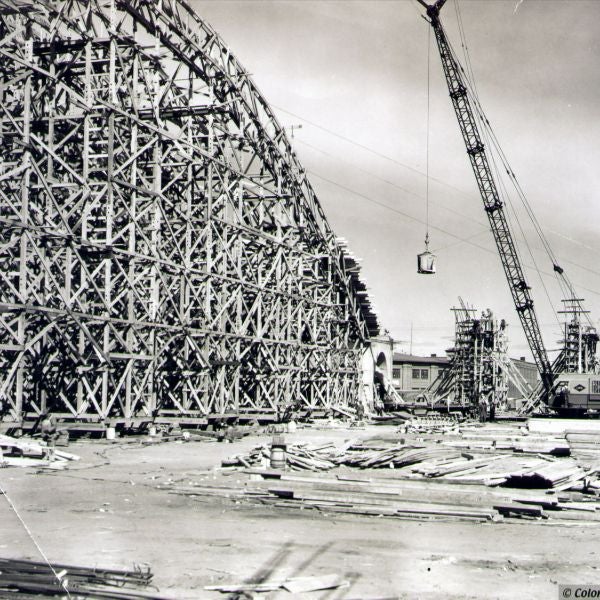 1949
Construction begins. It will take two years and nearly $3 million to complete the venue.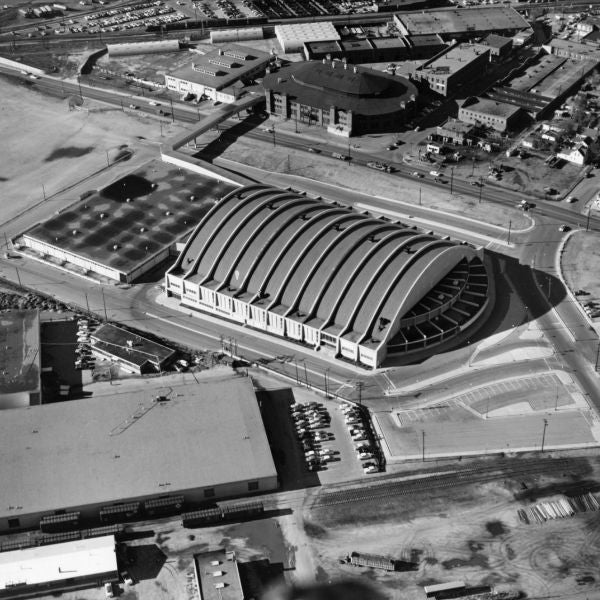 1951
The Coliseum's first event, a six-day run of Shipstads & Johnson Ice Follies, begins on November 8, 1951. Many future ice-related events, including Disney on Ice, USA Curling and professional hockey, would take place in the Coliseum's future.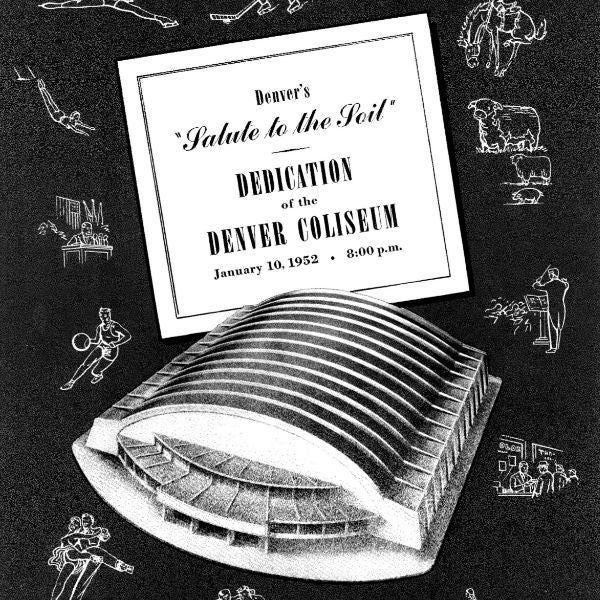 1952
June Haver and Walter O'Keefe host the official dedication on January 10, 1952 with 10,000 people in attendance, just before the venue hosts its first National Western Stock Show.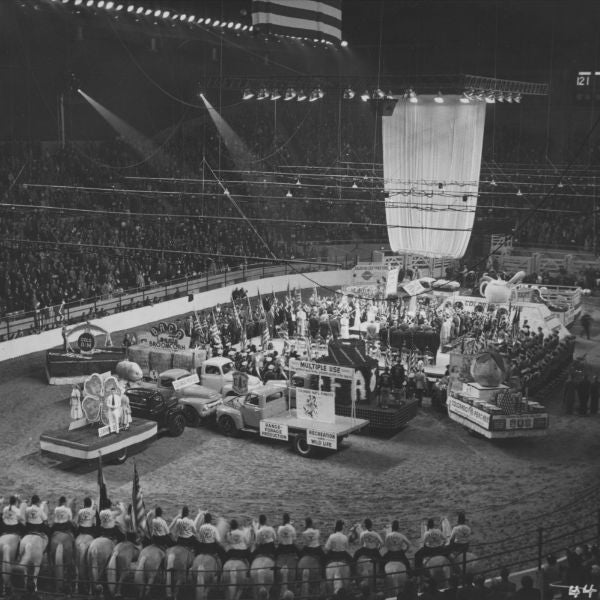 1952
The first of many National Western Stock Shows kicks off at the Coliseum, an annual tradition that continues to this day.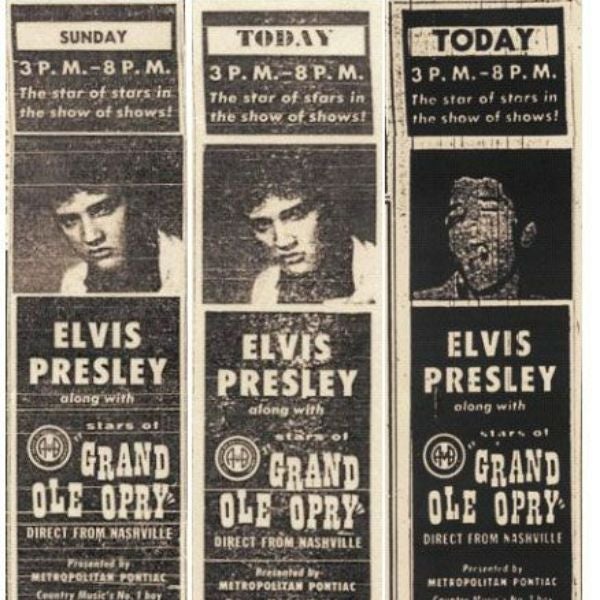 1956
Elvis plays two shows in the venue alongside stars of the Grand Ole Opry. He'll go on to return in 1970 and 1973.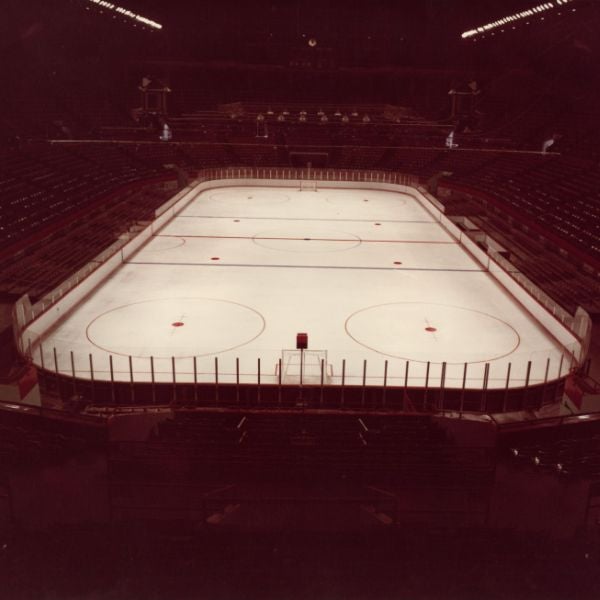 1959
The Denver Coliseum gets its first hockey franchise with minor league team the Denver Mavericks. The Coliseum will go on to host the Denver Cutthroats, Denver/Colorado Rangers, Denver Spurs and Denver Invaders.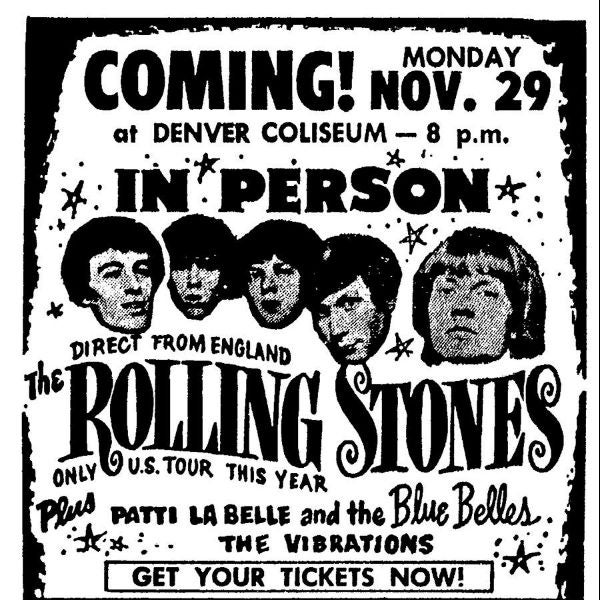 1965
The Rolling Stones make their Colorado debut on November 29, 1965. They would return in 1972, prompting a crowd of 12,000 hopeful fans to gather at the box office seeking tickets according to promoter Barry Fey.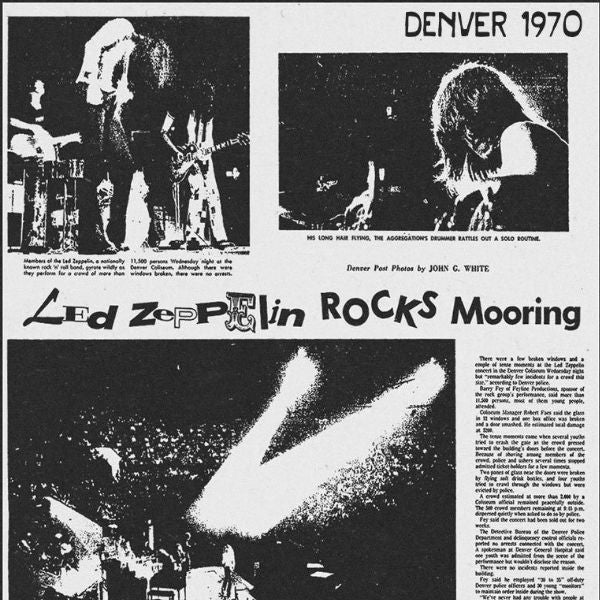 1970
Led Zeppelin returns to Denver to play at the Coliseum, just two years after making their American debut in the Mile High City.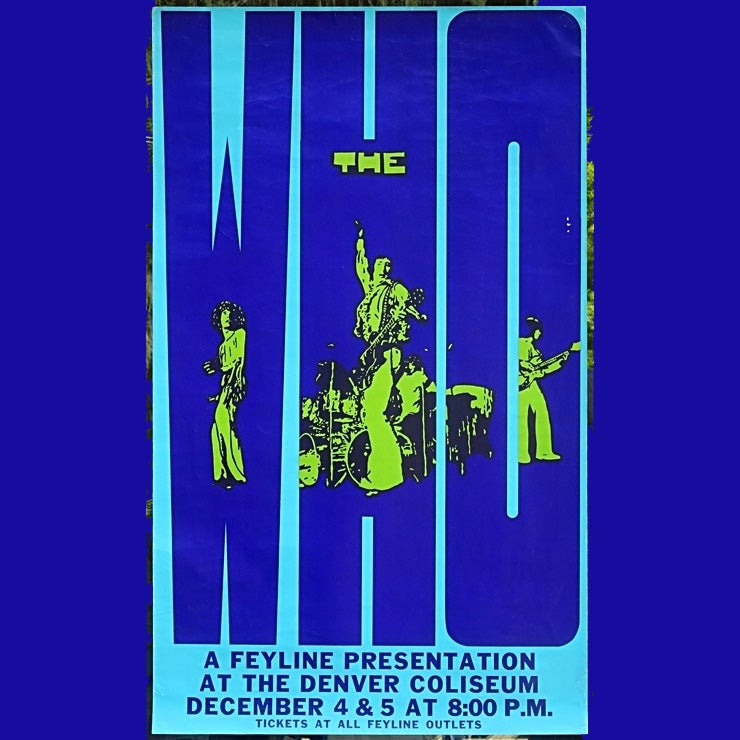 1971
The Who bring the "Who's Next" tour to the Coliseum.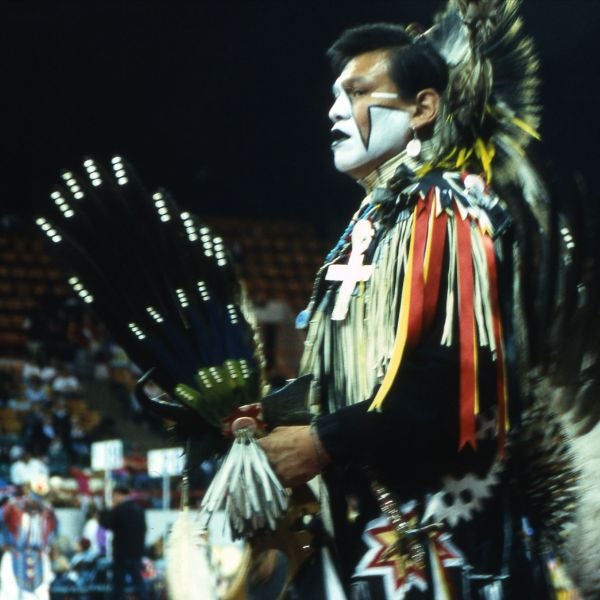 1989
Experiencing incredible growth, the Denver March Powwow moves to the Denver Coliseum for the first time. Continuing today, this festival features more than 1,500 dancers from close to 100 tribes from 38 states and three Canadian provinces coming together for three days of Native American singing, dancing, storytelling, food and art.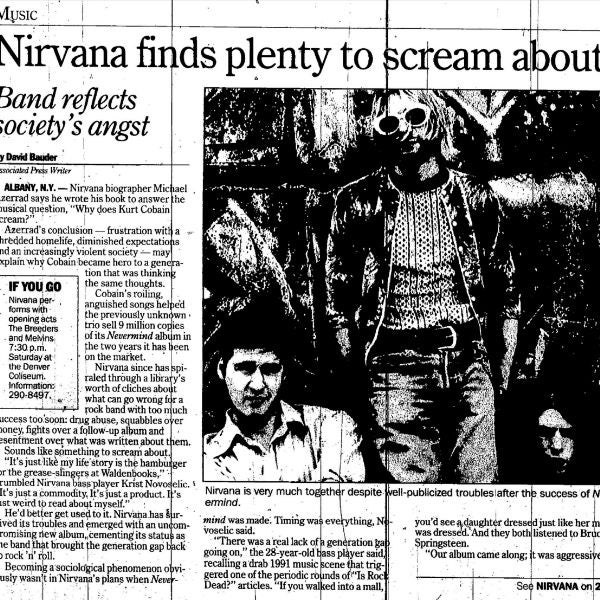 1993
Nirvana headlines the Coliseum on December 18, produced by local indie promoter "Nobody In Particular Presents."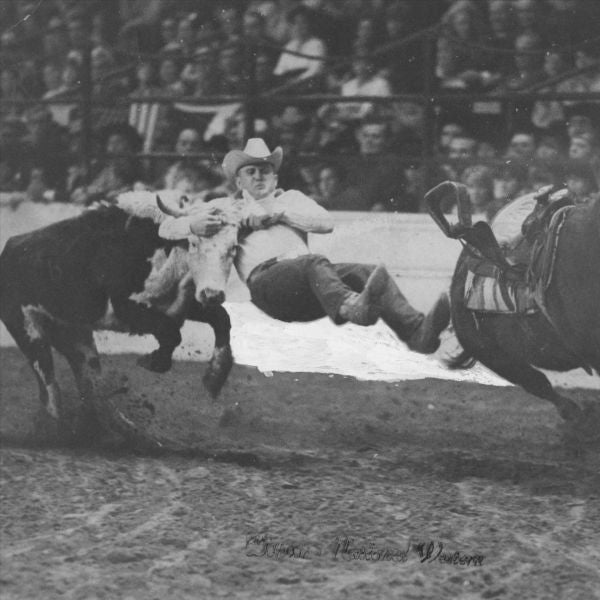 2006
The National Western Stock Show celebrated its 100th anniversary, setting an attendance record with 726,972 people attending the 16-day event.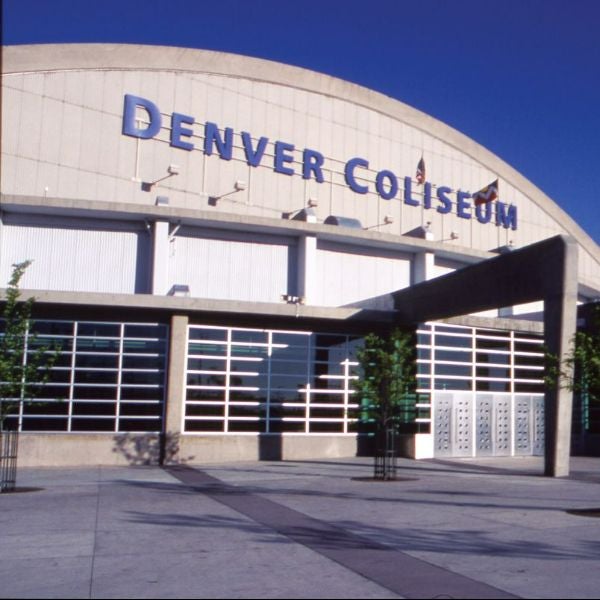 2020
During the COVID-19 pandemic, the Denver Department of Public Health & Environment activates the Coliseum as a socially-distanced shelter for people experiencing homelessness.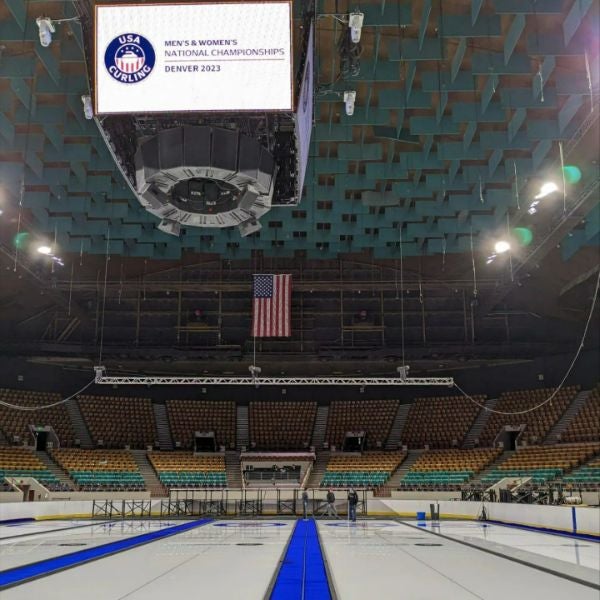 2023
USA Curling brings the National Men's and Women's Championships for a full week of throwing stones.
Did you know that Denver Coliseum is owned and operated by the City and County of Denver? When you buy a ticket to cheer on your favorite bull rider or grab a hot dog during a volleyball tournament, you become a vital part of Denver's creative economy. Denver Arts & Venues reinvests money made at the Coliseum into supporting grants for artists, free and low-cost cultural events, art in public spaces, arts education, and venue operation and maintenance. Your good time at Denver Coliseum is doing good for the community, allowing arts and culture to thrive in Denver.

GOOD TIMES, FOR GOOD